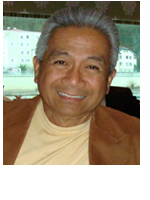 FORMER SPSA PRESIDENT FORMS HYDROCEPHALUS FOUNDATION

Indiana neurosurgeon and former president of the Society of Philippine Surgeons in America Manuel Cacdac has recently formed the Hydrocephalus Foundation of the Philippines. In January 2010, shortly after SPSA missions to Palawan and Pasig, Dr. Cacdac and a few friends at a benefactor's residence conceived the creation of a foundation that would deal with children who have hydrocephalus and be operated on before their brain mantle is gone. The founding members and a few benefactors were able to raise one million pesos as seed money to have the foundation registered with the Philippine Securities and Exchange Commission. The Board of Trustees include Manuel Cacdac, MD, Chairman, Eduardo R. Puno, Virgilio M. Raymundo, Juan V. David, Jr. and Bernardo J.B. Mitra Sr.. as members.

The Foundation's mission is to raise awareness about the plight of indigent children with hydrocephalus and provide financial assistance for the early diagnosis and subsequent surgery to give these children the opportunity to grow and develop as normal human beings. It is estimated that surgical and hospital cost will be about PhP50,000 per child.
Dr. Cacdac says that since 2007, we the help of the Kapwa Ko Mahal Ko Foundation, Harley and Debbie Sy of the SM foundation, few local neurosurgeons in the Philippines, some 200 children have had ventriculo-peritoneal shunts to date. Shunts are graciously donated by Codman, IntegralLifesciences Inc. and Medtronics Neurological Division.
The Foundation's Philippine Address is 66 West Avenue, Quezon City, Phone 632.373.4084 Fax 632.415.0008. The US address is P.O. Box 2039, Terre haute, IN 47803. Phone is (812) 236.3724.
Dr. Cacdac who is also SPSA's Convention Chairman and co-chairs the Surgical Mission of the Society, has been shuttling between the US and the Philippines to help raise funds for the foundation as well as perform the V-P shunts for the hydrocephalic children.